Our original development
Friendly to people, flowers and the environment
We develop, manufacture and sell original flower-related merchandise besides selling fresh flowers through our flower shops. We purchase fresh flowers and plants directly from producers nationwide and sell them on the internet and at physical shops. We also propose products that are environmentally friendly and can meet the needs of modern society, through developing and commercializing of "Florence-water," a freshness keeping agent making use of biotechnology in our field.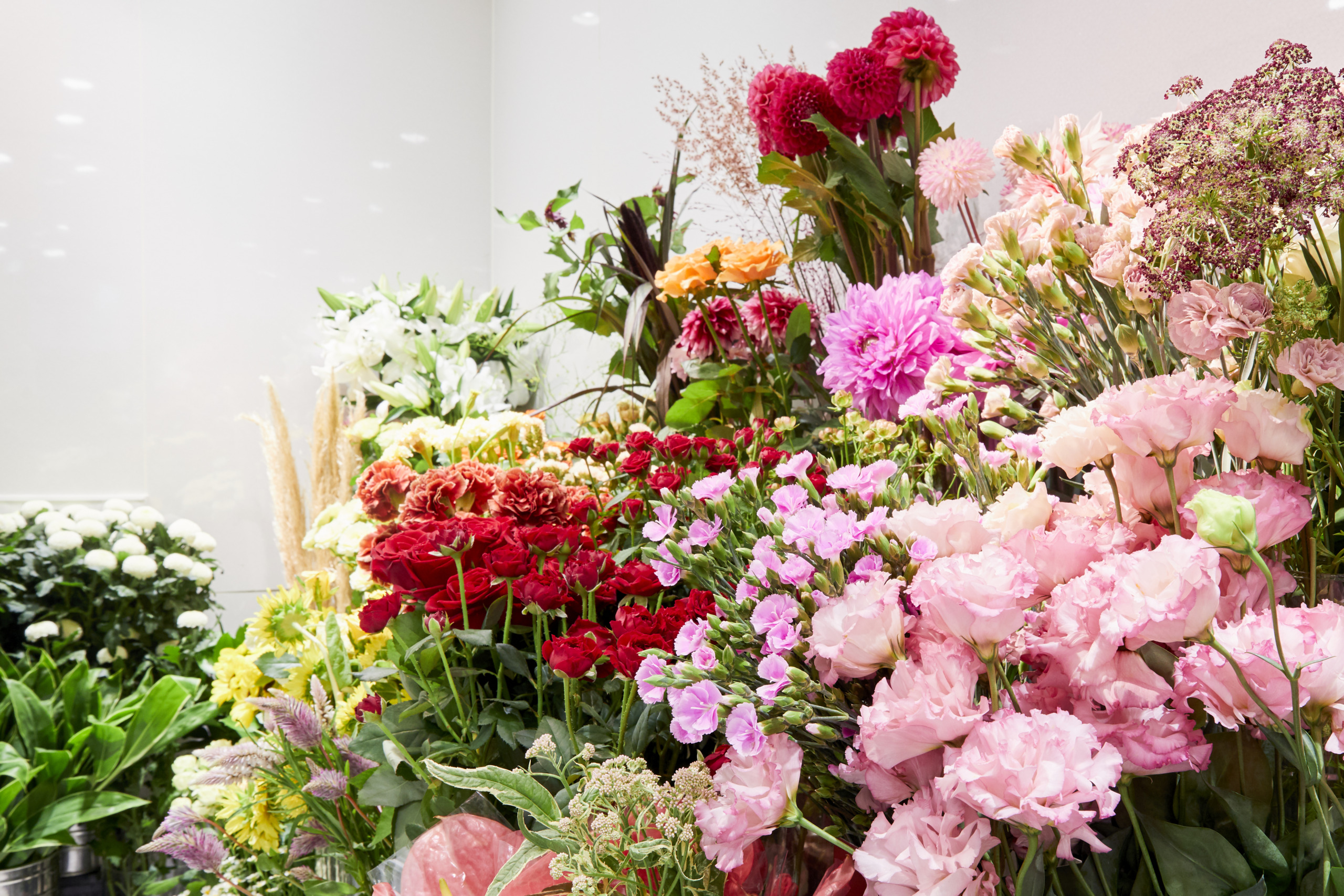 Strong Point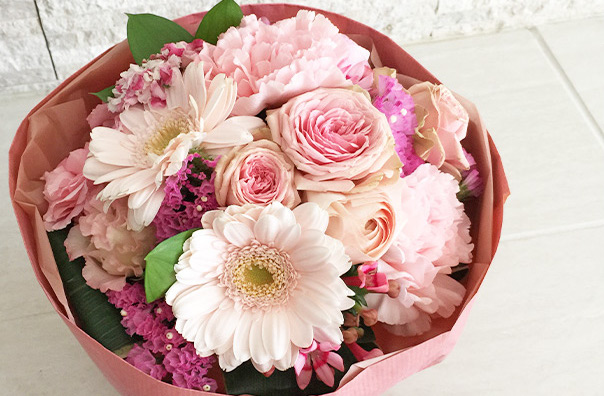 We provide plants that you can enjoy their beauty and fragrance.
We develop and sell merchandise using "fragrant plants" that have the function of brightening up the atmosphere with high-quality natural scent. Focusing on the relaxing effect of natural aromas, we collect plants with seasonal scents from all over the world.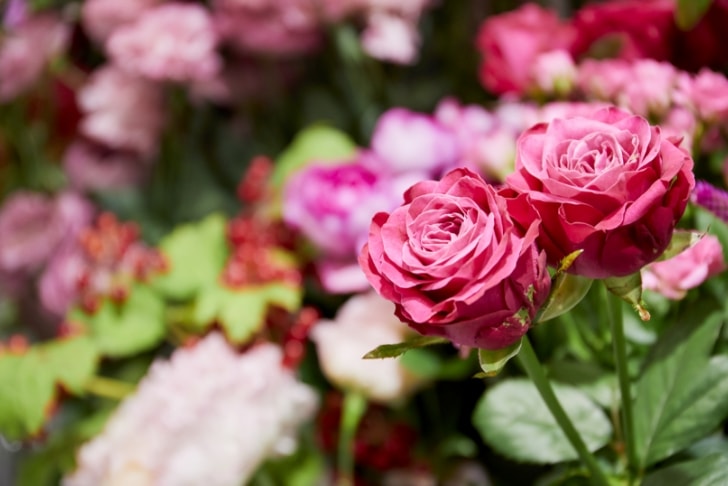 We offer better services suiting your needs.
All of the store managers regularly hold flower meetings in order to provide suitable products needed for various occasions such as regions or events. We focus on product development and sales for the online market, and also, we are taking on the challenge of new services that match the times.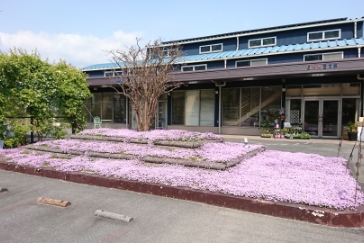 We offer relaxing effect committed to safety and eco-friendliness.
We develop products that are not only eco-friendly but also user-friendly. Carbon dioxide (CO₂) reduction is a major theme needless to say and we also pay attention to "relaxing effect" as well. We'll continue to propose such products that can meet the needs of modern society.
Products
We sell arranged flowers, bouquets, self-standing bouquets and others using plenty of fresh flowers and plants purchased directly from producers nationwide. The professional florists carefully select, purchase and use fresh flowers to create a wide range of enchanting original goods.
Small Bouquet

Arrangement box

Hanshin Tigers Arrangement

Rose bath

For birthay and wedding anniversary

For opening celebration

For graduation ceremony / welcome and farewell party

For offering flowers and condolences

Wreath

Flowers for enjoying at home

Ornamental foliage plant

Cool bouquet

Pink arrangement

Bouquet of red roses

Phalaenopsis

Bouquet of aromatic roses and orchids
To purchase, please visit our store or e-commerce store.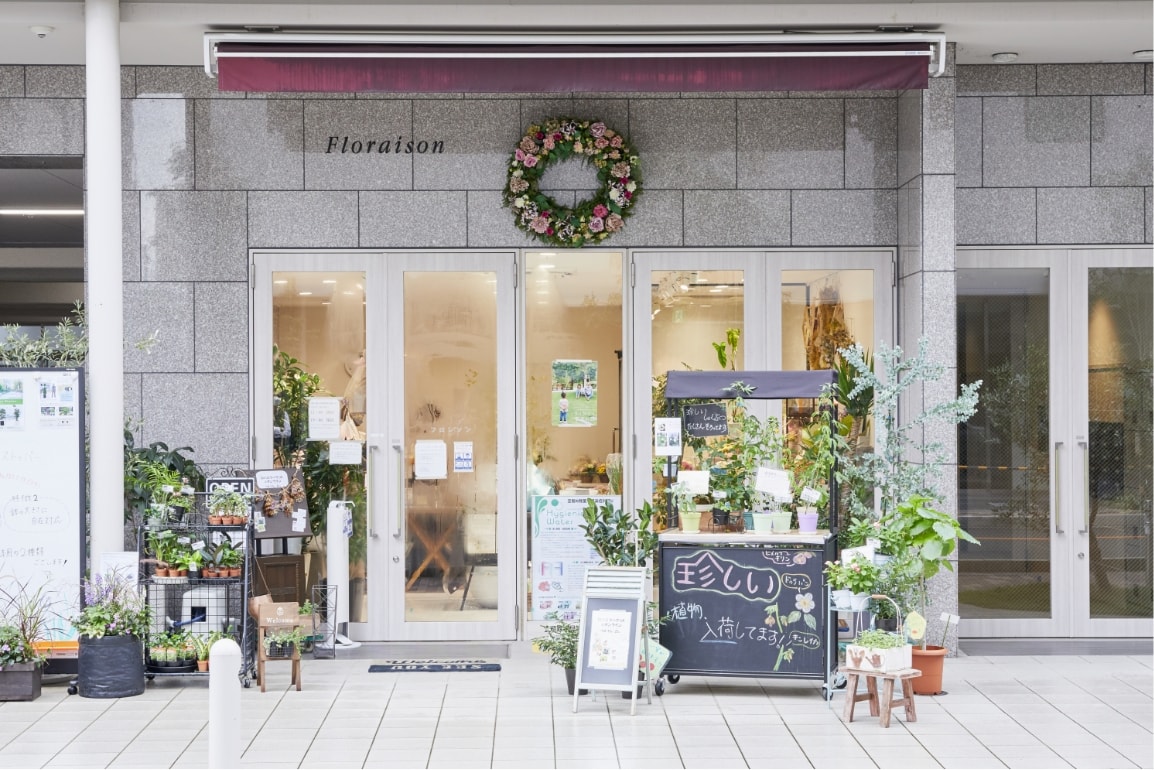 Flower shop FLORAISON in Esaka
〒564-0052 9-9 Hiroshiba-cho, Suita-shi, Osaka, Japan
TEL&FAX:+81-6-6338-1187
Open:10:00~19:00(Mom.- Sat.)
Regular Holiday:Sun & National holidays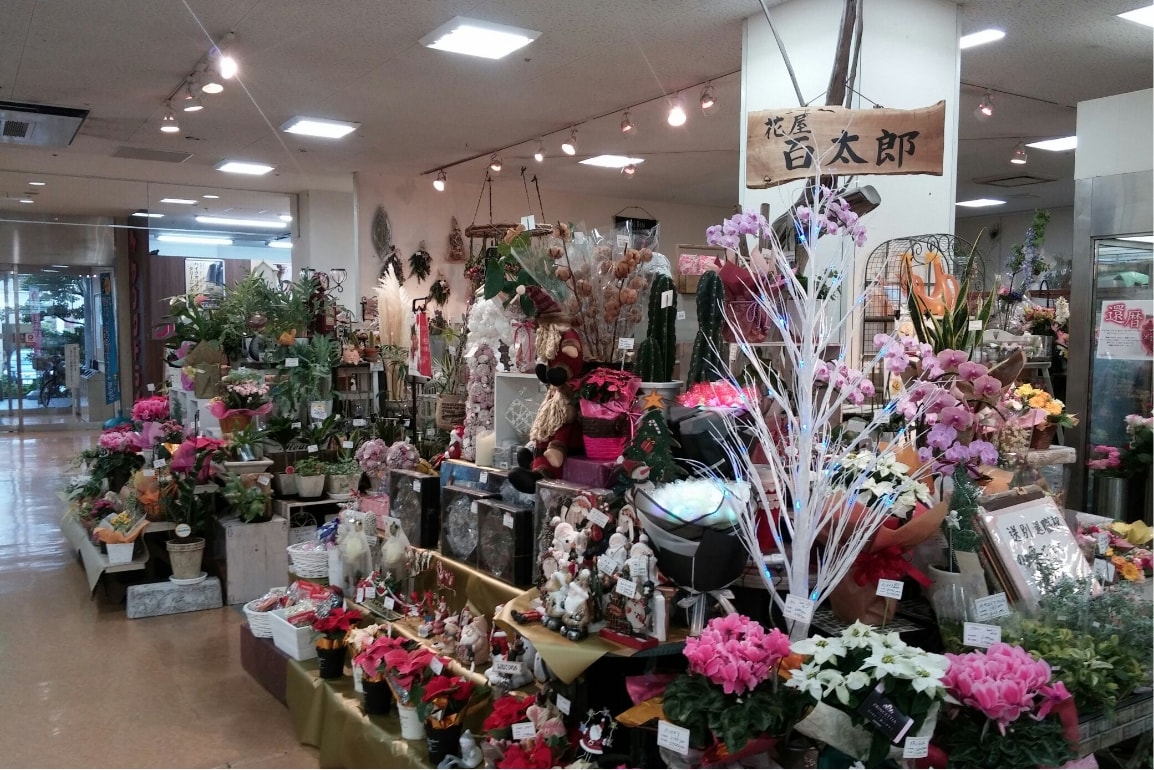 Flower shop Hyakutaro in Kawanoe
Fuji Grand Kawanoe 1F, 1136-1, Tsumatori-cho, Shikokuchuo-shi, Ehime 799-0113, Japan
TEL&FAX:+81-896-57-0890
Open:10:00~20:00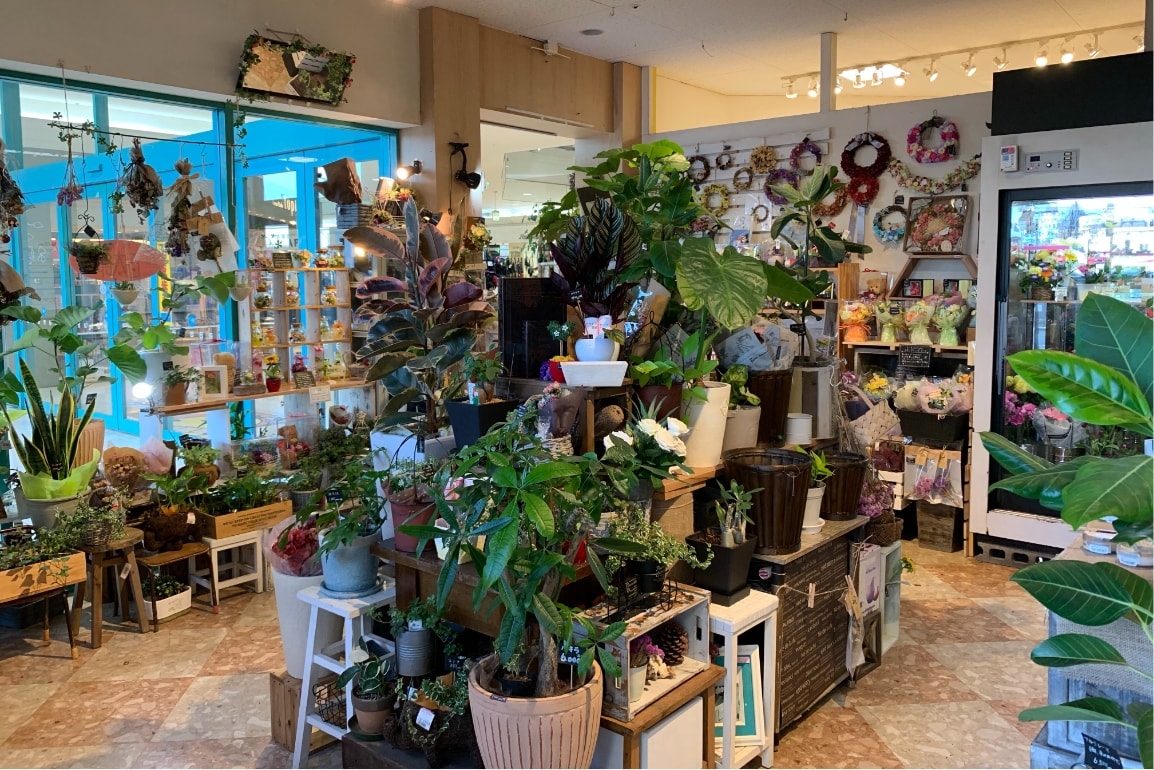 Flower shop Hyakutaro in Imabari
Fuji Grand Imabari 1F, 5-13-1, Higashimon-cho, Imabari, Ehime 794-0033, Japan
TEL&FAX:+81-898-34-1751
Open:10:00~20:00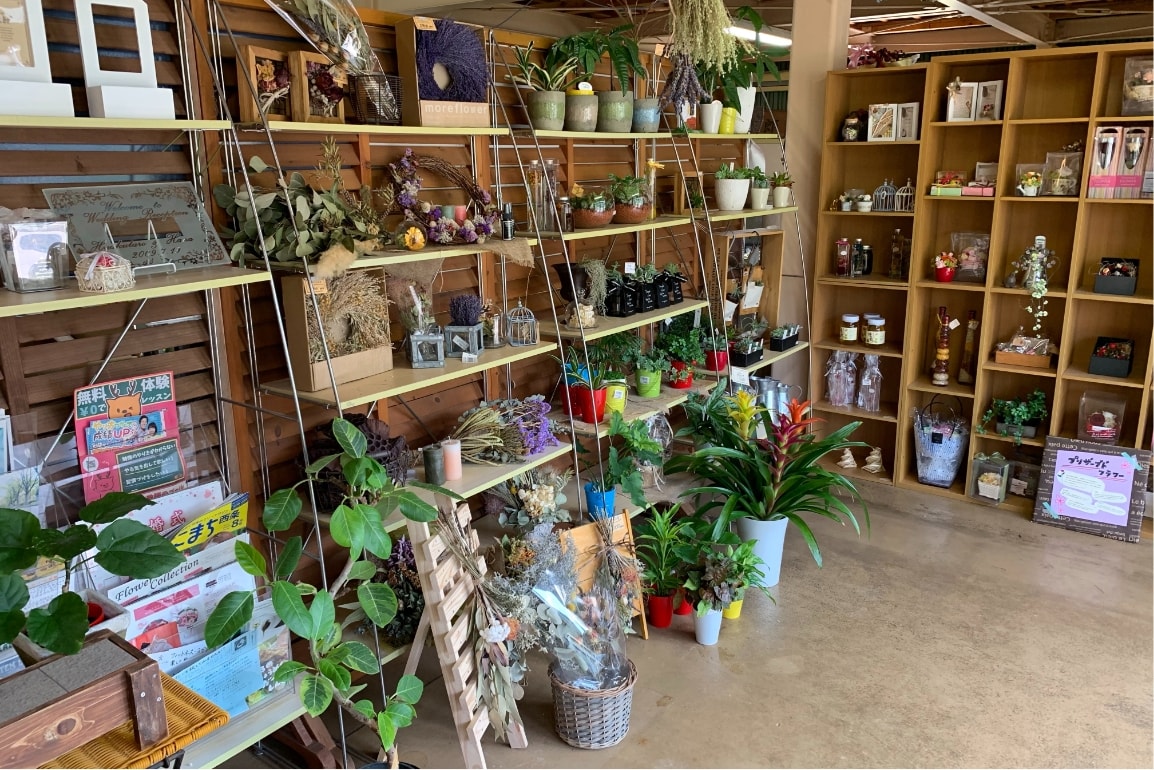 Flower shop Hyakutaro in Saijo
(Located in LOHAS Plaza)
588-1, Daitou, Komatsu-cho, Saijo, Ehime 799-1106, Japan
TEL&FAX:+81-898-72-6760
Open:10:00~20:00(No mid-year break)